Read original article by ArchitectureAU here.
Designed by John Wardle Architects, the spaces of this office tower "aspire to be both fundamental and common to the future workplace."
A John Wardle Architects designed 15-storey office tower in central Brisbane that harnesses "the qualities of a subtropical environment" has been approved by Brisbane City Council.
In the development application, the architects wrote that the design of the tower, to be located at 895 Ann Street, would accommodate the changing nature of office work, with many different occupants imagined over time.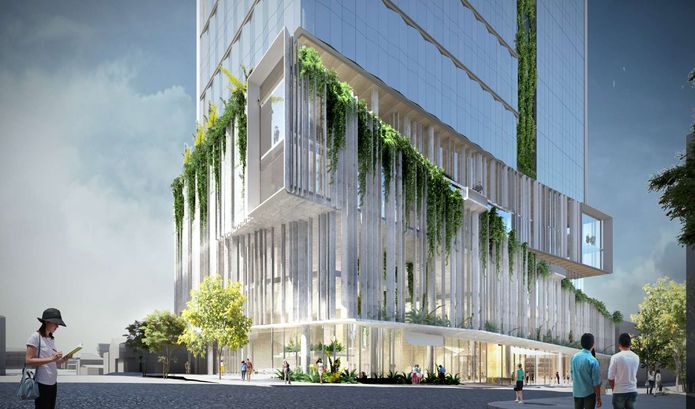 "The speculative nature of this building type means that it will host many different tenants over its life span. As a result, the spaces proposed here aspire to be both fundamental and common to the future workplace.
"Acknowledging the changing nature of work, this building accommodates and encourages the diverse conditions required to make an engaging and attractive working environment."
A key design feature is an "outdoor room" at the top of the podium, which will be exposed to the elements and populated with greenery.
"This break in the overall mass sets the stage for a highly social space. Featuring large overhangs and living planting, the outdoor room is both open to, and protected from, the external environment." The podium façade will also be densely planted.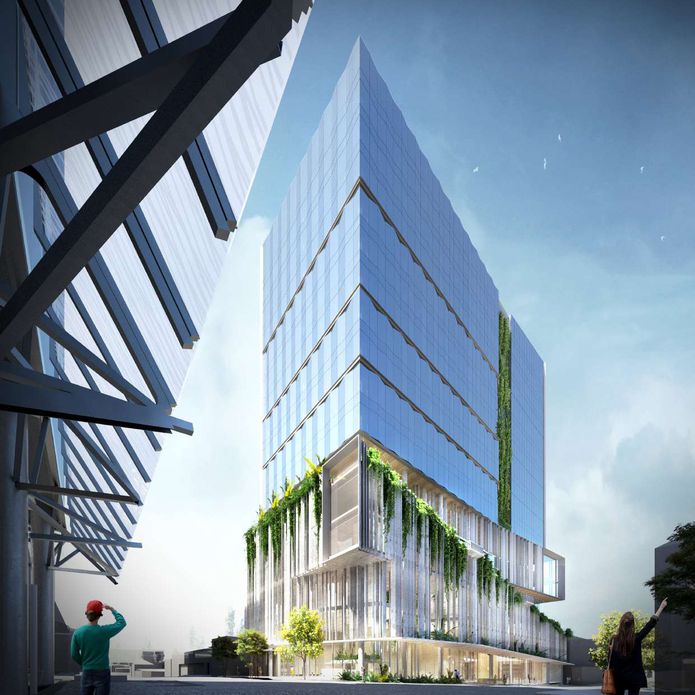 Another feature is the design's "expanded ground floor," which will see the lobby expanded below and above ground level. "Substantial voids provide visual connectivity and an active front parlour that is visible immediately upon arrival," the design statement reads.
This area is intended to be more of a "campus, rather than a traditional office environment," in keeping with the intended flexibility of the building's use.